Mount Fuji 5th Station Pass
It is a convenient and affordable ticket that you can go from Otsuki station to the Mount Fuji 5 th Station by this one ticket.
Release period
July 1 ( Sat ) - November 29 ( Wed ) on 2017
Free entrance and exit section
(1)FUJIKYU RAILWAY freely get on and off ( from Otsuki station to Kawaguchiko station section )
(2) Mount Fuji climbing bus from Mt. Fuji station, Kawaguchiko station to Mount Fuji 5th Station, get on and off freely
* When using a train, a separate charge is required when using express trains such as Fuji San Express, FUJISN VIEW EXPRESS,NARITA Express etc. or Fuji Tozandensha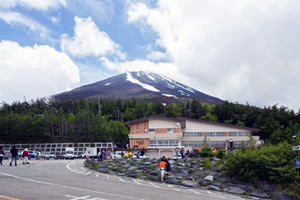 PRICE
Adult 3,620 yen
Children 1,810 yen
Validity period
Valid for 2 days
Regular fare train roundtrip 2,280 yen + bus round trip 2,100 yen = 4,380 yen
760 yen
is also profitable.
Where to purchase
Otsuki Station ( Fujikyu Railway )
Caution
We do not refund after use.