Rail and Rope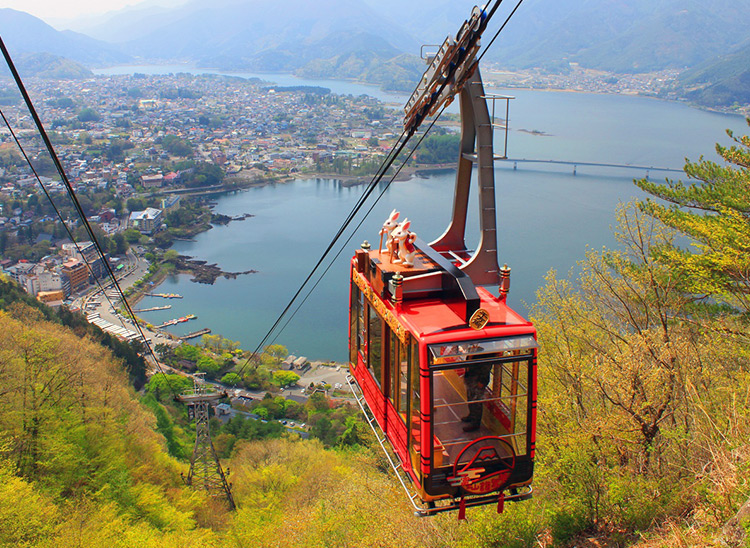 Set coupon that includes Mt. Kachi Kachi cable car ticket and Kawaguchiko ~ Otsuki train ticket.
The best scenic point to see Mt. Fuji and Lake Kawaguchiko together!
Also recommend to those who want to hike the Mitsutoge trail.
"Rail and Rope" is a combined coupon which includes Mt. Kachi Kachi Ropeway and Fujikyu Railway train ticket.
Perfect for tourists who want to enjoy the view of Mt. Fuji from the cable car and train with a reasonable price.
There are 3 types
Type 1 Round-trip train and cable car tickets
Type 2 One way train ticket round-trip cable car ticket
Type 3 One-way train and cable car ticket
*Seating ticket for the Fuji Tozan Densha and express fare for the Fujisan/ Fujisan View Express are not included.
Terms of validity
Valid for 2 days (Can be sold only from the day of use)
Places sold
Type 1: Fujikyu Railway Otsuki station
Type 2: Kawaguchiko station, Mt. Kachi Kachi cable car station
Type 3: Mitsutoge station, Mt. Kachi Kachi cable car station